Los Angeles Construction Accident Attorneys
More than Five Decades of Workers' Comp Experience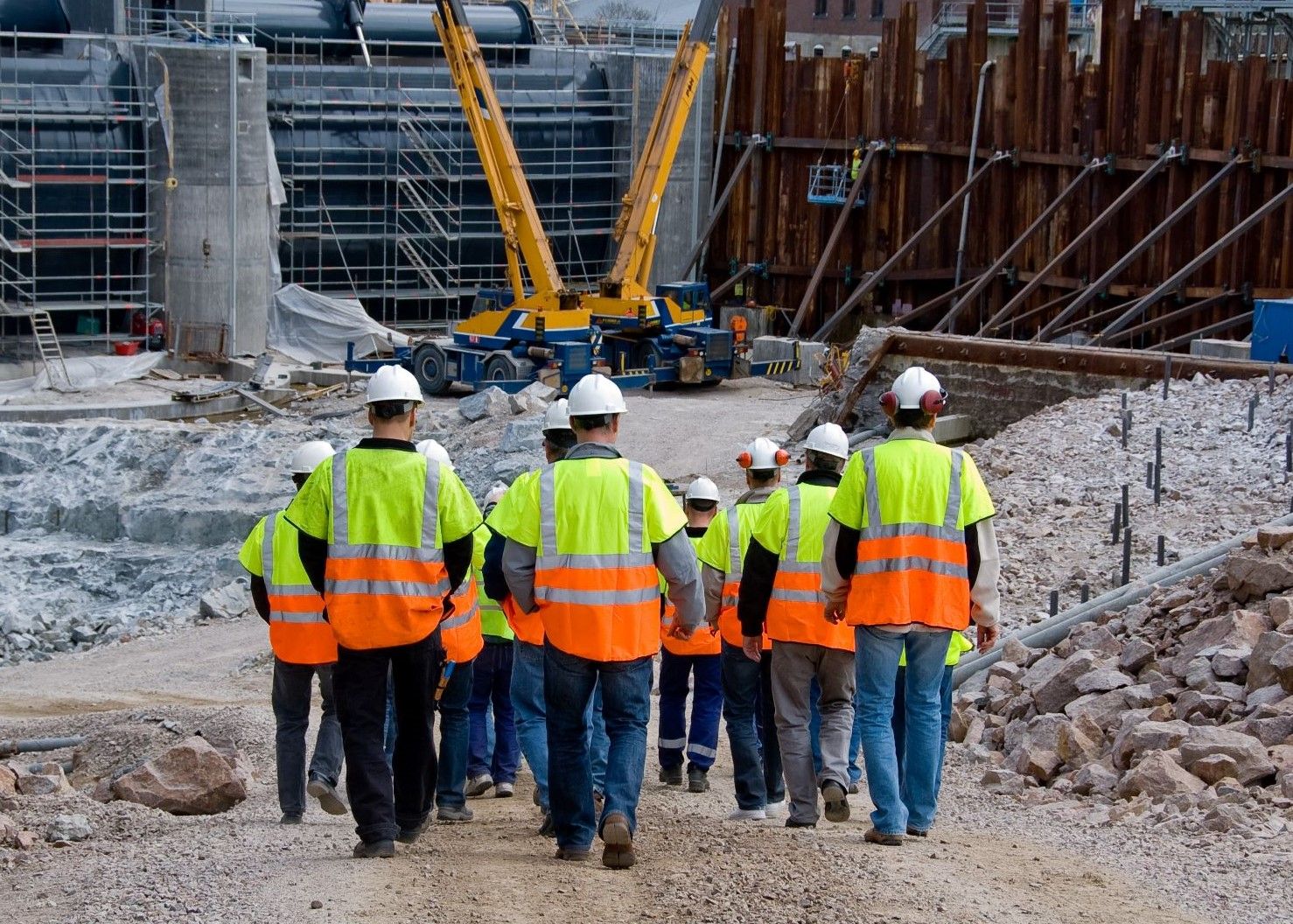 Have you been injured in an on-the-job construction accident? Do you need help recovering fair compensation for your injuries and losses? If so, you can confidently turn to a workers' compensation law firm that has more than five decades of experience fighting for the rights of injured employees in and around the greater Los Angeles area.
At LA Workers' Comp Attorneys, our Los Angeles construction accident lawyers have earned a reputation for excellence in this field due to the high-value settlements and awards we consistently obtain. If you want a team who will help you secure what you deserve in the wake of a worksite accident, we recommend that you call us as soon as possible.
Contact our firm for a free initial consultation concerning your construction accident at (213) 380-9310.
Facts about Construction Accidents
The construction industry is known for its highly hazardous job sites where a wide range of work projects occur every year. These projects include constructing homes, buildings, roadways, bridges, and more. Demolition, excavation, and work activities requiring heavy machinery, ladders, scaffolding, cranes, power tools, and more can all result in accidents.
Our firm handles all types of workers' comp claims involving constructions accidents, such as the following:
Falls from rooftops, scaffolds, ladders, and other heights
Being struck by falling equipment, materials, or debris
Electrocutions
Being exposed to hazardous materials such as silica dust
Injuries sustained from welding, cutting, and heating materials in confined spaces
Fires and explosions
Getting caught in or struck by moving machinery
Repetitive stress injuries
What are Construction's "Fatal Four"?
The "Fatal Four" refers to the four most common causes of death for construction-related fatalities. These four types of accidents accounted for over half of construction worker death in the year 2017:
Falls - Fall accidents accounted for 39.2% of fatalities in 2017
Struck by Object - Individuals being struck by an object resulted in 8.2% of construction fatalities
Electrocutions - These types of accidents resulted in 7.3% of fatalities
Caught-in/between - These types of accidents included workers who were caught in or compressed by equipment, struck, caught, or crushed by collapsing structures or equipment and accounted for 5.1% of construction fatalities
Each of these Fatal Four are easily preventable. By following standard construction safety guidelines in regards to the four situations above, it is estimated that 582 workers' lives could be saved each year (OSHA).
Construction Injury Statistics:
The Occupational Safety and Health Administration (OSHA) is the government agency tasked with ensuring worksite safety.
According to OSHA statistics, one out of 10 construction workers sustain injuries every year
The most violated construction industry work standard is that involving protection from falls
Falls are the most common construction site injury while the construction industry accounts for the most on-the-job accidents
In 2017 over 5,100 workers died on the job according to OSHA- that calculates to an average of 99 deaths a week and over 14 deaths each day
According to the Center for Disease Control (CDC) bout half of all construction fatalities occur in small companies (10 employees or less) or those who are self-employed
Let Our Seasoned Los Angeles Construction Injury Lawyers Help
If you have been injured as an employee while working on a construction site, you should receive fair compensation through the workers' comp program. At LA Workers' Comp Attorneys, we have helped countless injured workers obtain the benefits they are entitled to under California law.
If you need help making a claim or if you have been subject to delays, denials, or unfair treatment by your employer, bring your case to our firm. We are prepared to aggressively fight for your rights.
Request a free initial consultation online or by calling our construction injury attorneys at (213) 380-9310 today.

Why Hire LA Workers' Comp Attorneys?
Multi-Lingual

Our firm is capable of serving clients in a variety of languages, including Spanish, Portuguese & Korean.

High-Value Settlements

Our firm has a long track record of achieving high-value settlements for our clients across a variety of case types (the recovery in each case may differ depending on the particular facts and circumstances).

Resources

Our firm is staffed by experienced employees & has the resources necessary to effectively advocate for the outcome you deserve.

Experienced

Our firm has been in practice since 1965 & boasts decades of experience protecting the rights of injured workers.

Have Questions?
We Have Answers.
Click below to read answers to common questions related to workers' compensation and injury claims.